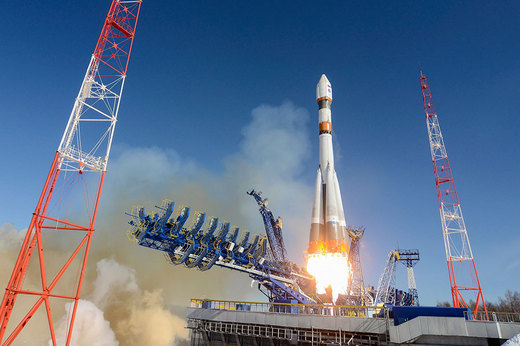 On March 24, 2016, at 12:42 MSK (09:42 UTC), the Air and Space Forces carried out a successful launch of a Soyuz-2.1a launcher from the launch pad No. 4 of the launch complex No. 43 of the Plesetsk launch site. The satellite delivered into orbit is believed to be a digital cartographic satellite Bars-M.
According to an official statement, the satellite is designated Cosmos-2515. It was registered as object 41394 by NORAD and received international designation 2016-020A. On March 28, 2016 it was transferred to a sun-synchronous orbit (542 x 594 km x 97.6 deg).
The first Bars-M launch took place in February 2015.