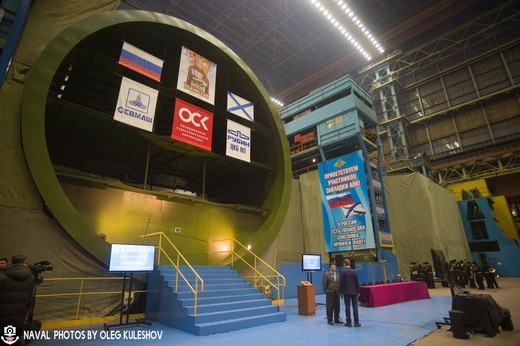 On December 23, 2016 the Sevmash ship-building plant started construction of the eighth Project 955 Borey ballistic missile submarine (or, rather, starting from the fourth submarine, Project 955A Borey A). As was reported earlier, the submarine was named Knyaz Pozharsky.
This is supposed to be the final submarine of the Project 955/955A series. Three ships of this class are currently in service - Yury Dolgoruky (Northern Fleet), Alexander Nevskiy, and Vladimir Monomakh (pacific Fleet).
The seventh submarine of this class, Imperator Alexander III, was laid down in December 2015.
Oleg Kuleshov has a nice set of photos from the ceremony.