On October 26, 2017 Russia conducted its annual strategic forces exercise. Last year, the exercise took place on October 12. The new element this year was that it took place at night. The exercise was said to be a drill of the command and control procedures. President Putin, who participated, personally issued the launch orders.
The exercise involved a launch of a Topol/SS-25 ICBM from Plesetsk. The warhead is said to successfully reach its target at Kura.
The three SLBM launches were a salvo launch of two missiles from the Sea of Okhotsk to the Chizha test site and a launch of an SLBM from the Barents Sea to Kamchatka. The official report does not provide any information about submarines and missiles involved, but the video shows that all three SLBMs were liquid-fuel missiles. This means that the Okhotsk Sea salvo involved two R-29R missiles launched from one of the Project 667BDR/Delta III submarines [UPDATE: It was Ryazan]. The Barents Sea launch was that of a R-29RM Sineva from one of the Project 667BDRM/Delta IV submarines. [UPDATE: It was Bryansk.]
Long-range bombers took part in the exercise as well. The official account says that Tu-160, Tu-95MS, and Tu-22M3 bombers based at Engels, Ukrainka, and Shaykovka launched ALCMs at targets at Kura, Pemboy, and Terekta (Kazakhstan) test sites.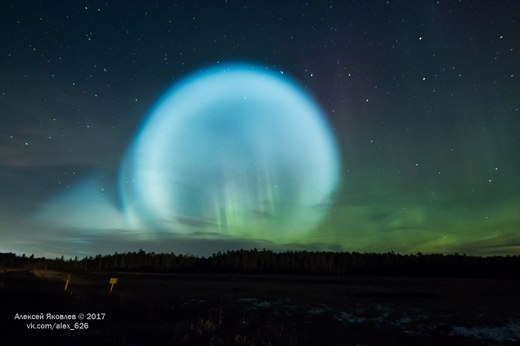 A photographer from Strezhevoy, Tomsk region, Alexey Yakovlev, took a series of spectacular photos of one of the missiles.