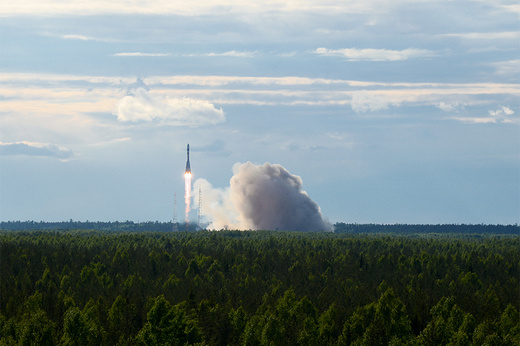 At 18:24 MSK (15:24 UTC) on June 5, 2015 the Space Forces successfully launched a Soyuz-2.1a rocket from launch pad No. 4 of the launch complex No. 43 of the Plesetsk launch site. The satellite that was successfully delivered to orbit was reportedly designated Cosmos-2505. It is believed to be an optical reconnaissance satellite of the Kobalt-M type.
Previous Kobalt-M launch, Cosmos-2495, took place in May 2014. These satellites use a re-entry capsules to return film with captured images to the Earth. Cosmos-2505 is believed to be the last satellite of this type.
UPDATE 09/21/15: The satellite "landed near Orenburg in Russia at about 2220 UTC Sep 17 2015.