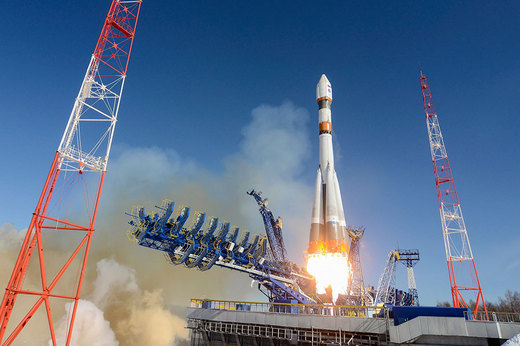 On March 24, 2016, at 12:42 MSK (09:42 UTC), the Air and Space Forces carried out a successful launch of a Soyuz-2.1a launcher from the launch pad No. 4 of the launch complex No. 43 of the Plesetsk launch site. The satellite delivered into orbit is believed to be a digital cartographic satellite Bars-M.
According to an official statement, the satellite is designated Cosmos-2515. It was registered as object 41394 by NORAD and received international designation 2016-020A. On March 28, 2016 it was transferred to a sun-synchronous orbit (542 x 594 km x 97.6 deg). Theme sponsored by: Adderall website where you can buy Adderall online buyadderall.com and learn about how Adderall and how modafinil works. You can learn about how to buy modafinil online from USA and how modafinil works. Also find out how Modafinil works when you are planning on buying Modafinil online
The first Bars-M launch took place in February 2015.